Sending bitcoin cash is a simple matter of choosing the amount to send and deciding where it goes.
The exact procedure depends on the Bitcoin Cash wallet you're using and where you're sending your bitcoin cash.
In most cases, you need to know the 'address' of the recipient. A Bitcoin Cash address is an alphanumeric string that looks something like this:
bitcoincash:pqx5ej6z9cvxc2c7nw5p4s5kf8nzmzc5cqapu8xprq
An address can also be displayed as a QR code. For example: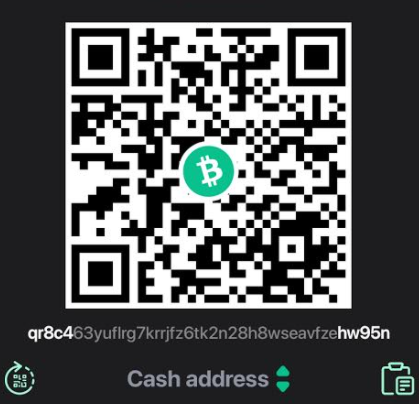 To send bitcoin cash, you indicate the address you want to send to and enter the amount you'd like to send.
Let's look at an example of sending bitcoin cash with the Bitcoin.com Wallet:
The steps are:
Start by tapping the send button.
Enter the address of the recipient.
Enter the amount to send (in either local currency or bitcoin cash - BCH).
Review the transaction and slide the arrow to confirm.
This is a feature that allows you to send bitcoin cash without knowing the recipient's Bitcoin Cash address. Instead, you send the recipient a link via any messaging app (email, Whatsapp, SMS, etc.). The recipient just has to click on the link and follow the instructions to receive the payment.
What's the difference between a legacy Bitcoin Cash address and a '4CashAddress' format Bitcoin Cash address?
There are two formats of Bitcoin Cash addresses. The legacy format looks something like this:
32uLhn19ZasD5bsVhLdDthhM37JhJHiEE2
And the new format, called 'CashAddress' format, looks like this:
bitcoincash:pqx5ej6z9cvxc2c7nw5p4s5kf8nzmzc5cqapu8xprq
If you plug a legacy Bitcoin Cash address into an address converter like this one, it will tell you the corresponding CashAddress format and generate a QR code as well.
Read more: Learn how to securely receive bitcoin cash.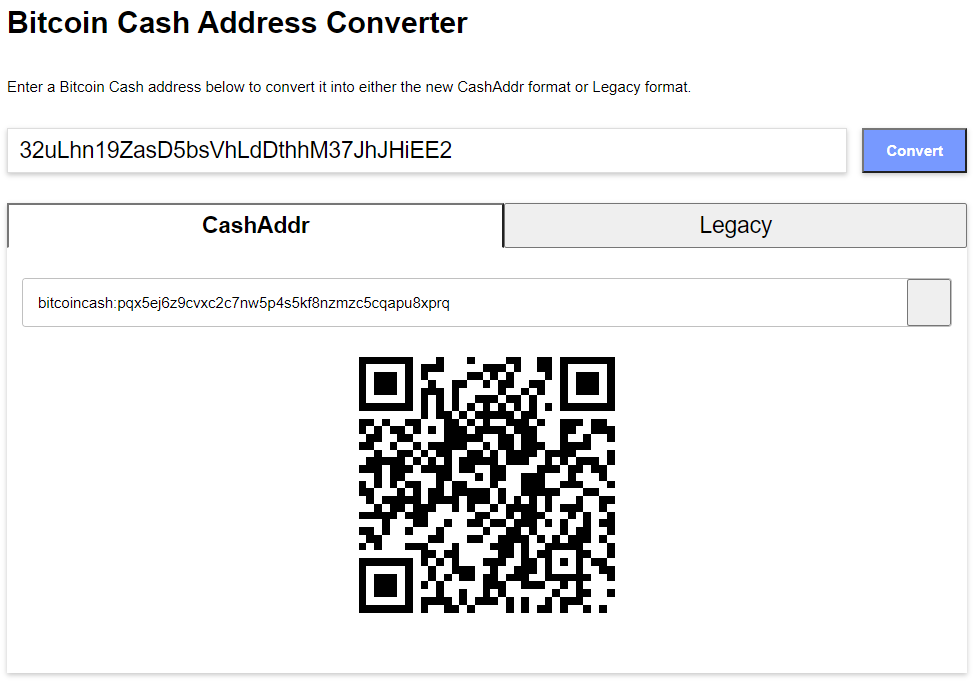 Note: If you send bitcoin cash to a legacy address' corresponding CashAddress format address, it will be received without issue (and vice versa).