In order for Bitcoin to be a hedge against inflation similar to gold and real estate, it needs several important characteristics of a store-of-value. Broadly speaking, a store of value is any object that retains purchasing power into the future, and can be readily exchanged for something else. In other words:
A store of value should be worth the same or more over time.
A store of value must be exchangeable with something else (like gold, or dollars).
Zero or low supply increases over time.
Bitcoin and fiat currencies meet the first two criteria, but differ on the last. Fiat currency's supply can be increased drastically with the push of a button, leading to each unit of currency devaluing. Take the U.S. money supply compared to Bitcoin's fixed supply: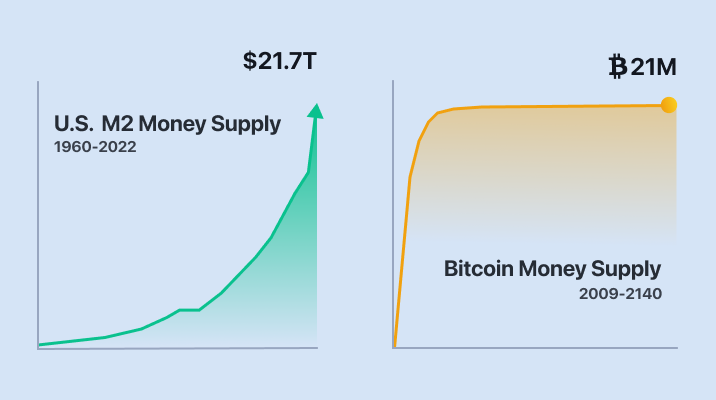 Real estate has basically zero supply increases, though it does exist. Gold has a low supply increase, dictated by the difficult process of extracting ore from the ground, processing it, and distributing it. From 2021 to 2022 the gold supply rose by approximately 4%. Bitcoin currently has a new supply rate below 2%, which will only fall over time before reaching a terminal rate of zero.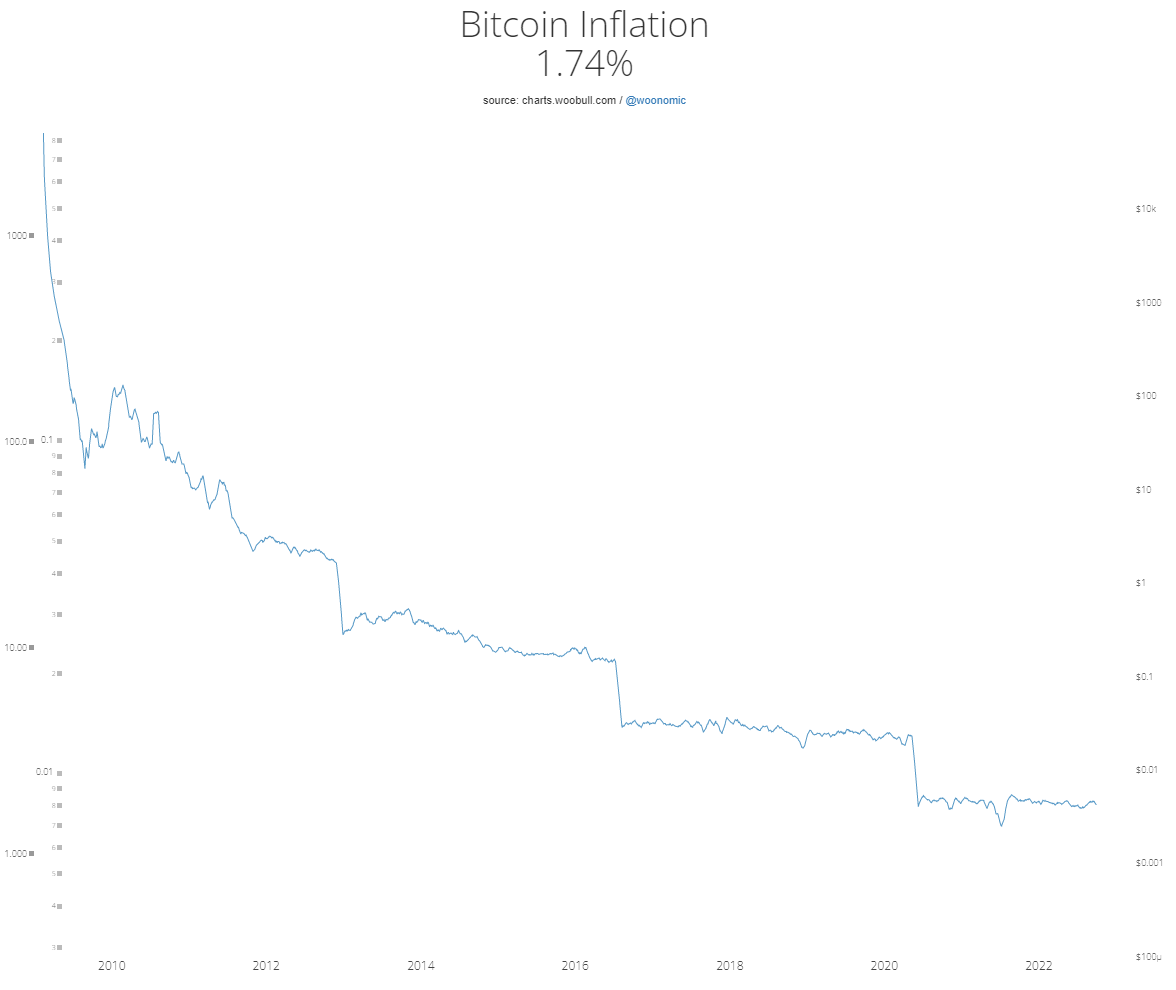 Image from Woobull Charts
In addition to having a smaller supply increase compared to Gold, Bitcoin is arguably a better store of value in other useful ways:
Bitcoin is more divisible and more easily divisible: You can divide one bitcoin into 100 million pieces.
Bitcoin is easier to send: Sending any amount of bitcoin to anyone in the world can be done in minutes. Gold is heavy and takes up physical space. Moving large amounts of it far distances requires expensive infrastructure, like armored trucks and dedicated transportation services.
Bitcoin is easier to verify its authenticity: It's effectively impossible to transact with fake bitcoin, as opposed to gold. There's a reason that there is a whole industry devoted to authenticating gold. Here's an incomplete list of some of the gold tests used: ceramic scratch test, acid test, weight test, magnet test, skin test, gold testing machines (x-rays).
It is for all of these reasons coupled with Bitcoin's outperformance in the past decade that Bitcoin is considered by many to be a better inflation hedge than gold.